Dell Scholars Scholarship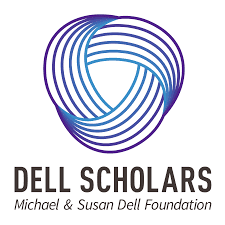 The Dell Scholars program was created to provide a safety net for students who are struggling to complete their degrees. They recognize that college costs can be a considerable burden for many students and their families. The Dell scholars provide scholarships to many students in the United States who need a successful education. Dell Scholars is an initiative of the Michael & Susan Dell Foundation. With the help of Dell Scholars, many students reach their college graduation despite financial support. 
There are a few scholarships and criteria that is required in order to apply for the Dell Scholars scholarship. This includes participating in a program-approved college readiness program in both grades 11 and 12. Along with being on track to graduate from high school and demonstrating a need for financial assistance. On the other hand, you must be eligible to receive a Pell Grant in the first year of college and must earn a minimum of a 2.4 GPA. The Dell Scholars program seeks out low-income, highly driven kids who are better than their test scores suggest and who have the perseverance to overcome challenges in their personal lives. When pursuing a college education, the ideal individual will exhibit a special "GPA" of grit, potential, and passion.
The important and key dates for the Dell Scholars scholarship include the main date, the application deadline on December 1, 2022. The application first opened on October 1, 2022, for all applicants to apply for the scholarship. The semifinalists are announced on December 9, 2022. As the semifinalists' materials are due on January 27, 2023, and finally the Dell scholars are announced on March 16, 2023. Those who are willing to apply should pay close attention to these deadlines which are very important. 
The past winners of the Dell Scholars include Aimee, Alejandra, and Anthony. These winners each have their different stories regarding their hardships and obstacles throughout their lives. With the help of the Dell Scholars program, Alejandro was able to enroll in a college close to home and move closer to campus. Both Aimee and Anthony had many tips and advice for their future scholars in order to help them in the future. Furthermore, all Dell scholars first receive a $20,000 scholarship that can be used for costs during college. Along with a laptop computer and textbook credits for four years. Overall, the Dell Scholars is one of the best scholarship programs that are available for students who are willing to pursue their college careers.